WhatsApp Messenger is app you can use Internet(2G,3G,4G,wifi) to call or send message to your friends and families.and you can send and receive photos, videos, and Voice the price is $0.99 per year ,the first year is free.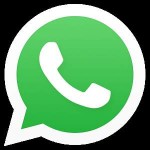 The WhatsApp Messenger Screenshot
Features:
WHAT'S NEW
Use Video
Whatsapp is a communication app, tend to "free message" app, weakening social. users can be used without registration, the user account is the phone number, do not need to register. after installation, you can send to anyone Mobile contacts.
NO Other Charges.$0.99 Per Year.
Support GROUP CHAT: Enjoy group conversations with your contacts.
Send Video, Images, and Voice notes to your friends and contacts.
WhatsApp Messenger Information
Package Name: com.whatsapp [Play Store] File Size: 16.8 MB
MD5 File Hash: 52a021d2da3e59bb511f6b5e59d0addd
Last Fetched: 2015-05-22 18:44:31
Version: 2.12.94 (450458)
What is New OF The WhatsApp Messenger
WHAT'S NEW
Version: 2.12.94
Updated the design of WhatsApp.
WhatsApp Calling: Call your friends and family using WhatsApp for free, even if they're in another country. WhatsApp calls use your phone's Internet connection rather than your cellular plan's voice minutes. Data charges may apply.
The WhatsApp Messenger Use Guide
how to use The WhatsApp Messenger