Pushbullet is the fastest and easiest way to send links, notes, lists, files, and addresses both from your desktop computer to your mobile device and vice versa.you must have pushbullet app in you phone ,high recommend.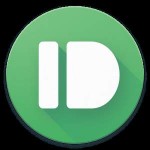 The Pushbullet Screenshot
Features:
WHAT'S NEW
Use Video
Pushbullet is a powerful free cross-platform app, support for Android, iOS, Windows and Mac system. Its biggest characteristic is to support the message two-way/multidirectional push! You can push each other back and forth between different devices text, pictures, web site ,files and so on…
Pushbullet at present in the mobile client for Android and iOS, while at the computer end is to provide web and Chrome Google browser plug-in and FireFox browser plug-in (due to the Chrome/FF support platform, thus can be used under Windows, Mac) .
Pushbullet Information
Package Name: com.pushbullet.android [Play Store] File Size: 5.9 MB
MD5 File Hash: 7404233926a445e0b945f6b137cd1adf
Last Fetched: 2015-04-27 18:55:28
Version: 15.6.7
What is New OF The Pushbullet
WHAT'S NEW
Version: 15.6.7
• Added support for responding to messages from GroupMe and Blackberry Mobile
• Fixed bug where Chrome sharing screenshot instead of link
• Fixed bug with notification forwarding not working for some people
• Fixed bugs where some pushes were copied automatically when they shouldn't be
• Updated translations
Recently:
• Reply to WhatsApp, Facebook, Hangouts, and more from your computer
• Home screen widget for toggling Notification Forwarding
The Pushbullet Use Guide
how to use The Pushbullet