Battery Doctor is a free app will extend your battery life up to 50% .Battery Doctor have more than 500,000k user and rated 4.5 out of 5 star.Battery Doctor provide battery information , helps it charge healthily and make you use longer time after charge.so this app is simple and useful.this app make your phone last longer.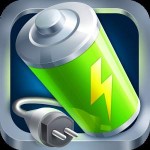 The Battery Doctor Screenshot
Features:
WHAT'S NEW
Use Video
Battery Doctor Apk Information
Package Name: com.ijinshan.kbatterydoctor_en
File Size: 5.3 MB
MD5 File Hash: e3460cf46f67afae600a5083a0e3e6a1
Last Fetched: 2015-05-04 11:52:05
Version: 4.21.1 (4211005)
Battery Doctor Features
Disable unnecessary apps that drain your battery!
Task Killer kills tasks with one click!
Kill apps when screen is off!
Accurate battery remaining time!
Accurate charging remaining time!
Schedule power saving modes for work/class/sleep and more!
Unique 3 Stage Charging system!
Wifi/Data/Bluetooth toggle!
Brightness control!
CPU Management (for rooted phones)!
Battery temperature!
Charging Tips!
What is New OF The Battery Doctor
WHAT'S NEW
VERSINO :4.21.1
1. Optimized the weather feature on wallpaper experience
2. Fixed known bugs
The Battery Doctor Use Guide
how to use The Battery Doctor