Tumblr is very popular tiny blog,you can share photos, gifs, video, music, quotes, chats, links, and text. Find and follow the things you love. you can follow other people and repost content you like to get it more exposure. The Tumblr is clean and easy to navigate with more ways to post and discover content and the photos looks cool.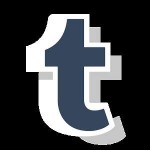 The Tumblr Screenshot
Features:
WHAT'S NEW
Use Video
Tumblr, the social blogging app that lets you share photos, videos, hyperlinks and much more, not too long ago updated its Android app to sport a brand new interface and numerous other capabilities.
Tumblr Information
Package Name: com.tumblr [Play Store] File Size: 9.9 MB
MD5 File Hash: 3c71da985fbcc1b5ae89f7935419af37
Last Fetched: 2015-05-20 20:31:11
Version: 3.8.7.16 (1438716)
What is New OF The Tumblr
WHAT'S NEW
Version: 3.8.7.16
Create a new blog whenever, wherever. Your creativity is no longer bound to the surly bonds of Earth.
Link posts are vastly improved.
Some tinkering with things you can't see.
The Tumblr Use Guide
how to use The Tumblr